As the largest funder in the UK for health and care research, the NIHR (National Institute for Health Research) is involved with a huge variety of different research projects and works in partnership with the NHS, universities, local government, other research funders, patients and the general public. Capturing and evaluating the results of these projects is crucial to ensure that arguments for continued or greater funding are evidenced.

"The NIHR Researchfish submission is reported to both the public and the Government to demonstrate the need for further pioneering research for the benefit of patients the public and the economy" NIHR Researchfish submission 2020 update

Since 2012 the NIHR has used researchfish to monitor almost 12,000 personal and research awards. These projects have provided 6730 influences on policy and practice, reported 15,640 collaborations and partnerships and highlighted that 75.5% of awards involve patients and the public.
Influence on Policy and Practice
From these top level figures we can drill down into further detail. Let's take the case of Influence on policy and practice. What is this made up of?
The chart below shows the largest proportion of outputs under the heading of Influence of Policy and Practice are focussed on the training of practitioners and researchers (1957), this is followed by participation in an advisory committee or national consultation (1677), citations in policy documents, systematic reviews, clinical guidelines (1581), memberships of guidance or guideline committees (950), gave evidence to a government review (302) and implemented circular/rapid advice/letter (262)
Influences on policy and practice are hugely important. One of the reasons that researchers are asked to evidence outputs that arise after an award has completed is the time between the study completion and the influence on things like policy.
Collaborations
Collaborations bring benefits to current research projects in terms of developing, sharing and disseminating knowledge but also create connections and opportunities for developing future projects and services.
Since 2012 the NIHR has reported 9895 collaborations within the UK, 1997 in Europe, 1147 in North America, 405 in Oceania, 405 in Asia, 139 in Africa and 69 in South America.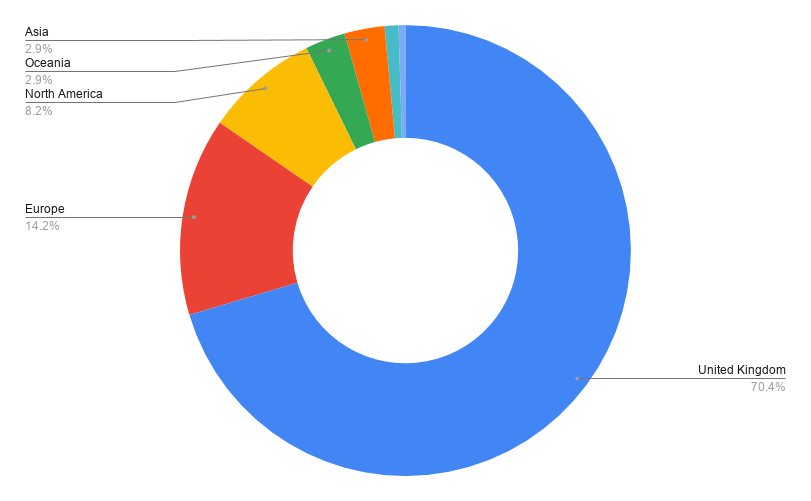 Patient and Public Involvement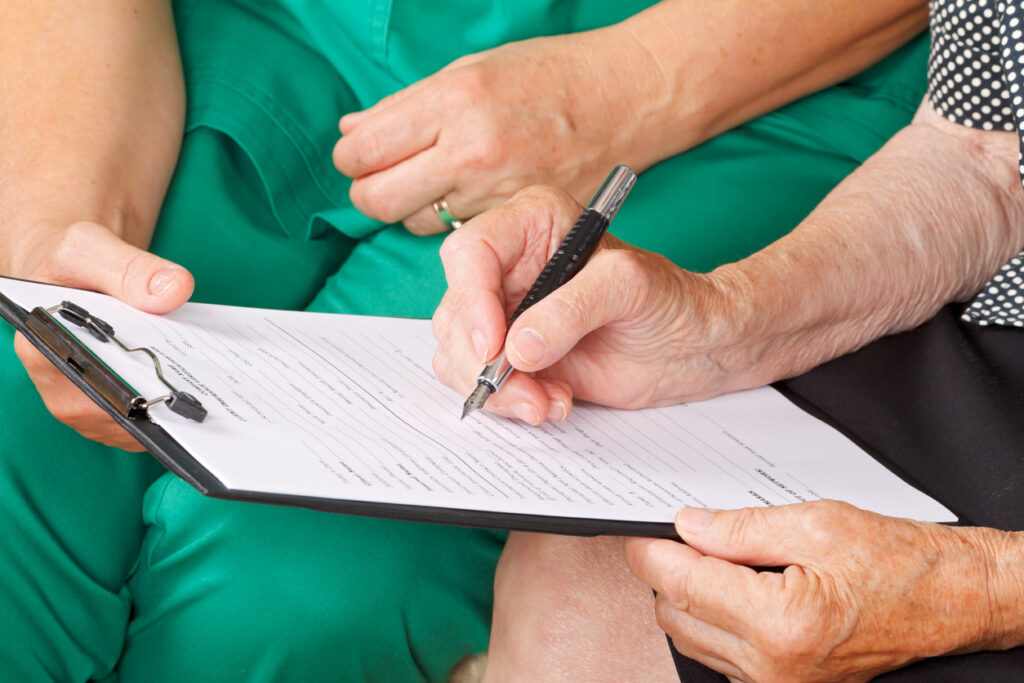 In 2018 the NIHR, in collaboration with Marie Curie, the Dutch Arthritis Foundation, INVOLVE, Arthritis Research UK, Cancer Research UK and Parkinson's UK helped develop a new common question set within researchfish to capture data on PPI (Patient and Public Involvement) to better understand how people are involved in research and what benefits and challenges this poses. Involving patients and the public in research can improve its reach, quality and impact and this new question set is now in use by twenty-two funders.

Involving the public and patients in research is required for most NIHR awards. At the early stages of a research project, particularly in the design of questions and development, patient and public involvement is widespread, but in the later stages of research, such as implementing findings, it is less common.

The stories behind the data
While the overall figures are important in terms of understanding and managing research strategy and provide an overview of the impact of NIHR funding, researchfish is also used to identify outputs and outcomes of projects that provide an insight into the differences that funded research is making to the lives of real people. For detailed information about impact stories, see the NIHR website.