Researchfish and SIRIS Academic are partnering up to bring you insights into a data-driven understanding of research impact. Through diverse case studies, we shall look at how to use data on research outcomes to answer strategic questions, understand portfolios, and make future funding decisions.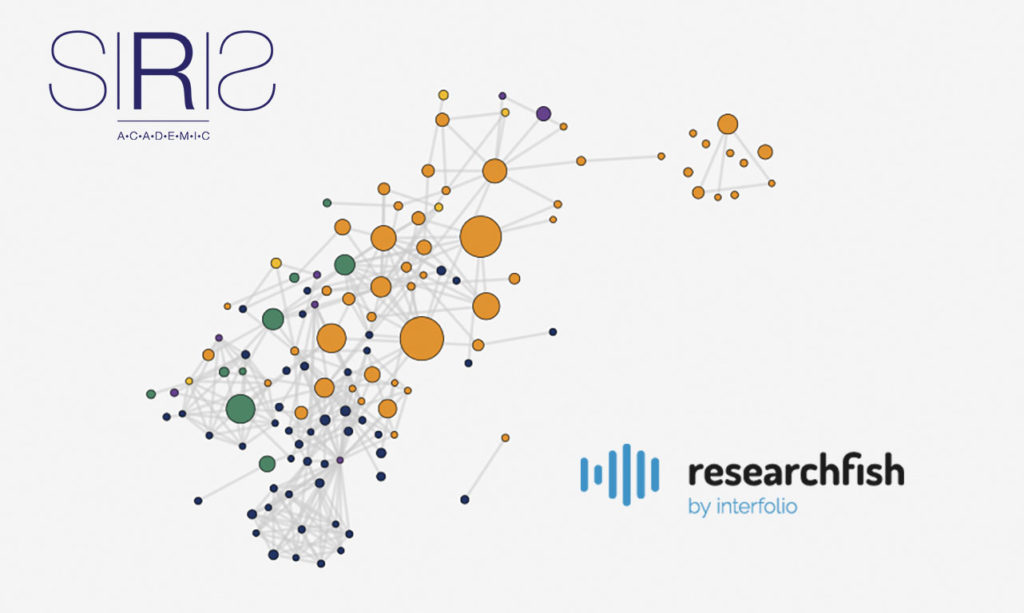 Researchfish by Interfolio enables funders to create powerful impact stories to make strategic funding decisions and advocate for research activity. Funding agencies, charities, and research institutions around the world use Interfolio's technology to collect, benchmark, and analyse research impact data—both directly from researchers, and via harvesting from thousands of external databases.
SIRIS Academic helps and challenges organisations in Higher Education, Research, and Innovation to better accomplish their mission, providing decision-makers with data-driven insights to foster strategic thinking.
There will be ample time for Q&A.
Tuesday, June 16th, 3 pm UK time (4 pm CET). Reserve your free place. All registrants will be sent a link to the recording post live event.