We're excited to announce a new partnership with Kudos (www.growkudos.com) to help universities, research funders and individual researchers themselves to publish their researchfish data as an online Impact History via Kudos's cutting edge Kudos Pro and Kudos Showcase technologies.

This fantastic collaboration between Interfolio UK and Kudos brings together two powerful established pillars of the global research information ecosystem and provides the ability to disseminate and celebrate incredible achievements on a project by project basis.
For some time researchers have been required by funders around the world to report the impact of their work to their funding body, via the researchfish platform. While the data has proven invaluable to funders, we believe that this information is also of enormous benefit to researchers, research organisations and wider stakeholders too. With Kudos Pro, each project can have its own individual web page and additionally can be shared and tracked across a variety of social media platforms, by email and even on printed materials. Project groups can be aggregated together within Kudos Showcase to highlight a body of work, even up to the level of the entire research organisation's research activities.
The partnership will begin with an initial offering to research funders and research organisations, allowing them to make their research stories and impact known to the general public, industry, policy makers, educators and the media. This new showcase service helps promote and celebrate the work carried out by their researchers. Some examples of the look and feel of Kudos Showcase and Pro, using researchfish data are here.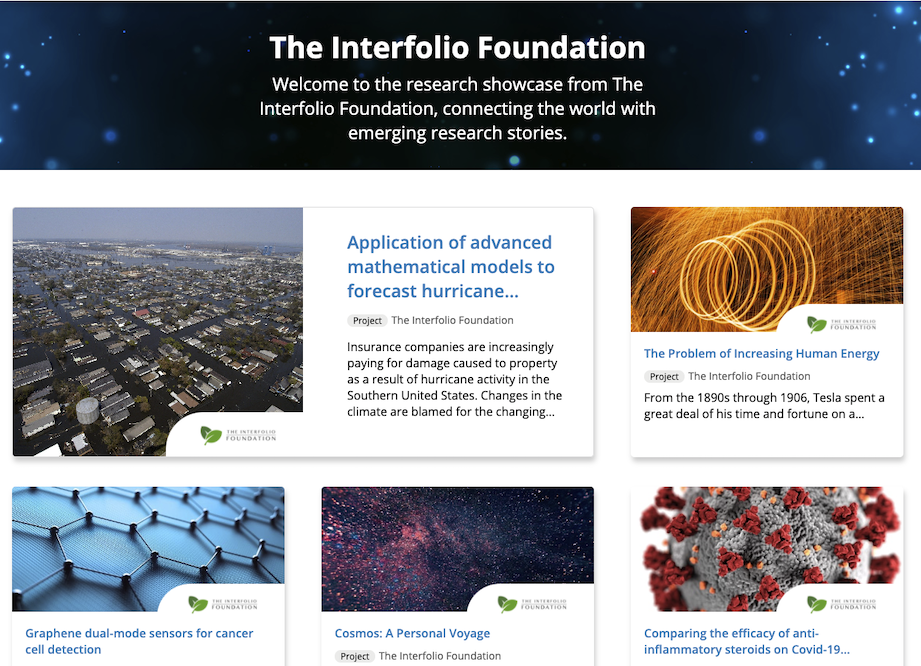 Melinda Kenneway, CEO of Kudos said "This is such an exciting partnership that immediately offers those research funders and research institutions using researchfish the opportunity to showcase their projects and outcomes, with virtually no additional effort, but immediately expanding their potential audience and impact."
Sean Newell, CEO of Interfolio UK said "researchfish is the established platform for reporting of research outcomes, which is used by research funders across the globe, and now with the added functionality brought by Kudos, we are able to extend the dissemination and promotion of impact data to the researchers and their institutions. "
The press release can be found here.
For more information please contact Katy Elliot at researchfish by Interfolio, at katy.elliott@interfolio.com
We held a short demonstration webinar with a Q&A session and you can watch the recording below.