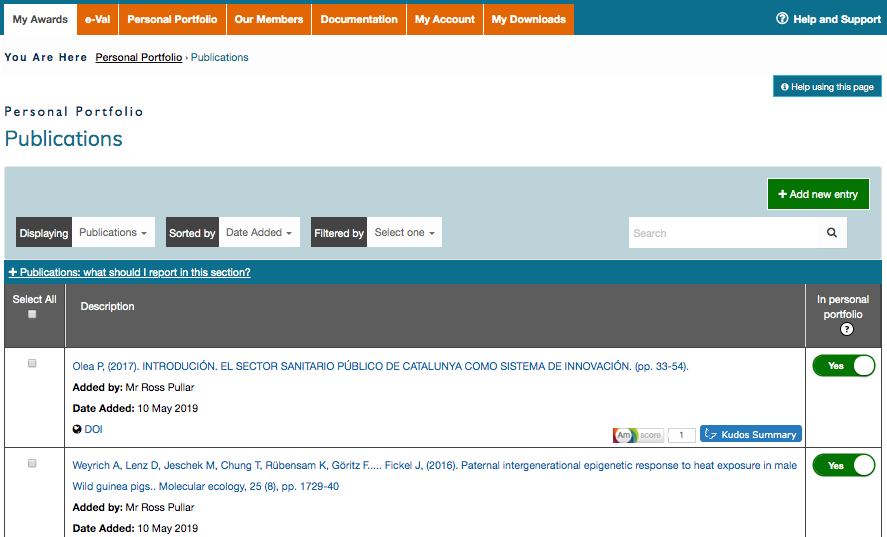 We have today announced an integration with Kudos, the award-winning service for accelerating research impact through strategic communications management.
Through this integration, Kudos will make plain language article summaries and author perspectives directly accessible to researchers, universities and funders from within the ResearchFish platform, reducing duplication of effort, and enriching publication records on Researchfish with additional, valuable context and metadata.
This integration, available from today, provides research funders with access to summaries of the publications that result from the projects they support – together with author perspectives that bring that work to life, give context, and explain the potential significance in easy-to-understand language. In turn, this information can be used by funders to identify opportunities and stories from which they can develop further engagement with that research.
Speaking about the partnership, Sean Newell, Researchfish CEO said, "We're really pleased to be integrating Kudos article summaries and author perspectives into our platform. The funders we work with are increasingly looking at ways to broaden the reach of their project outputs beyond specialist academic audiences, and we see Kudos as an ideal partner in helping bridge the gap between research and those that can apply it."
"We've long been admirers of the work that Researchfish do to collate outcomes and report impact," added Melinda Kenneway, Kudos CEO. "We hope this is the start of a broader collaboration as we expand our service to help researchers communicate about their work at a much earlier stage in the project lifecycle, which we believe is critical to optimising downstream impact."
The new integration will be demonstrated at a range of forthcoming events, including ARMA (Belfast, UK, 17-18 June) and ARMS (Adelaide, Australia, 17-20 September) meetings, as well as at the annual Strategy of Impact Conference (London, UK, 12 November).