Both the Economic and Social Research Council (ESRC) and the medical charity Ataxia UK have published results based on research outcomes gathered during the 2019 Researchfish submission period, demonstrating the importance of data-driven research tracking, identifying pathways to impact.
Rick Hamilton, Senior Information Analyst in the Insights team in ESRC, part of UK Research and Innovation, talks about their latest analysis of Researchfish data following the 2019 submission period. This is the fifth year that the ESRC have collected research outcome data via the Researchfish platform and as a result they are starting to see patterns emerging in the ESRC Researchfish data.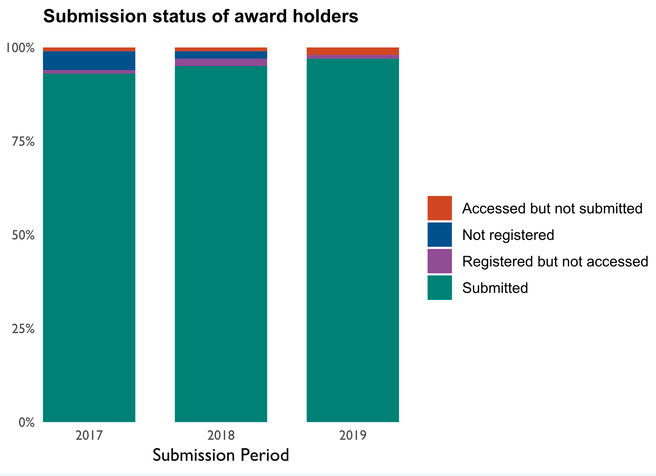 "The ability to track the outputs, outcomes and impact of what we fund over time is a valuable instrument in our ongoing role of demonstrating the value of social science funding."
See the patterns emerging in the ESRC Researchfish data in their blog post.
Ataxia UK Research Outcomes Report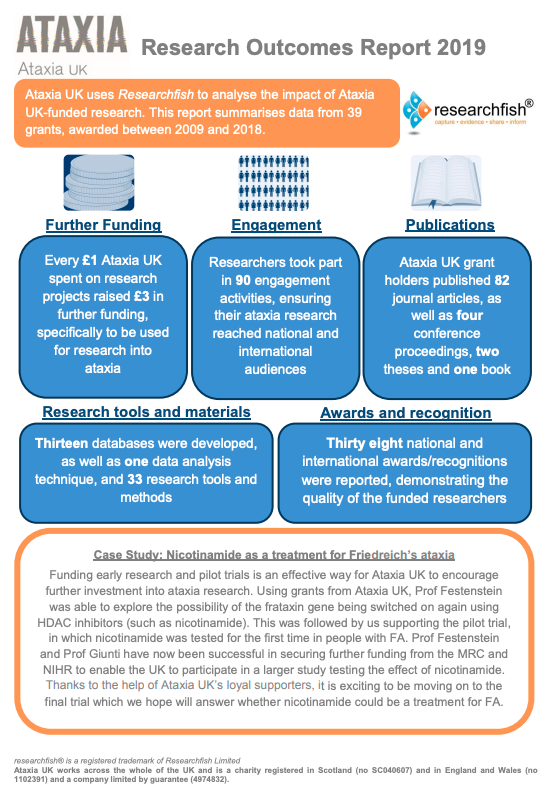 Ataxia UK recently published their 2019 Research Impact Report having used Researchfish to analyse the impact of their UK-based funding. The report provides a summary of the significant impact of outcomes for Ataxia UK from 2009-2018 over 38 grants. Read the report here.