"We are committed to measuring impacts and outcomes, as we continue to hone and focus actions to deliver optimal returns on investments made"
(Laura Kilcrease, CEO, Alberta Innovates, 2020)
With multiple stakeholders to consider and a range of outputs to take into account, publicly funded research organisations are increasingly applying research frameworks and using a range of tools and methods to make sure investments are made wisely. Alberta Innovates uses Researchfish to collect and demonstrate the real world value of their research and shape future investment strategies.
The 2018-2019 Alberta Innovates Annual Report details some important findings.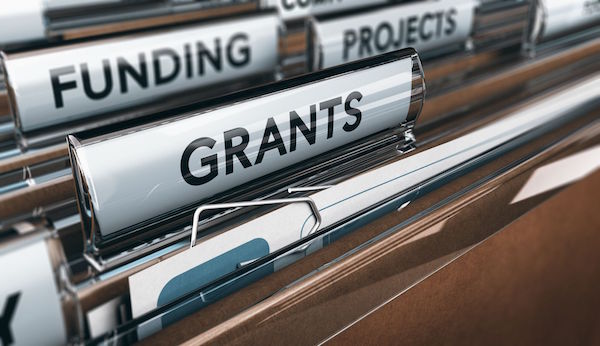 From investment to impact
For every dollar invested in 2018-2019, Alberta Innovates generated an additional $3 for climate change projects and $29.83 in additional investment for SMEs. These are encouraging words from the latest Alberta Innovates Annual Report showing that partnerships, collaborations and follow-on investment create huge benefits above and beyond initial budget investment. The report also details the creation of 2079 jobs (89% full time) and shows that the path from investment to impact is not a straight line from A to B. Important outputs are reported across multiple segments.
7 new/improved bio products or technologies 2018-9 (Alberta Bio Future Program)
146 field pilots/demonstrations and new products/services (Clean Energy Program)
596 unique products or technologies in 2018 (Entrepreneurial Investments)
25 medical products, interventions, clinical trials and software technical products (Health Innovation Funding Programs)
But, if the path from investment to impact is not a straight line and straddles industries and disciplines how can we understand a funder's overall contribution to the bigger picture and improvements to society?
Managing change and a wide-reaching portfolio
With a wide reaching portfolio how can you capture all of the outcomes and outputs of your research and be sure that funds are being allocated to where they can make a difference right now and for the future?
This is the situation that Alberta Innovates faces.
With expenditures of $278 million in 2018-2019 and activities across a full spectrum of interests; from healthcare to forestry, food to artificial intelligence, academic research to clean energy, Alberta Innovates needs to analyse a wide variety of information to ensure it uses its investments wisely to advance knowledge, adopt better ways of doing things and ultimately make improvements to the economy, environment, health and society.
In recent years Alberta Innovates has been faced with a number of challenges. A weaker oil and gas sector has taken its toll on Alberta's economy and the subsequent reduction in budgets has led to the need for greater efficiencies. However, now operating as a single organization and by embracing innovation Alberta Innovates can continue to focus on achieving its mission.
Measuring what matters to achieve your mission
Alberta Innovates uses Researchfish to assess the impact of research funding, identify opportunities, and inform future investments. By measuring 16 pathways to impact – more than just publications – Researchfish facilitates the collection of data on a wide range of outputs such as influence on policy, software and technical products, research databases and spinouts. Using a common question set the aggregated data is valuable to all stakeholders providing them with robust data about research projects to identify patterns, streamline procedures, promote effective collaborations and shape future strategies.