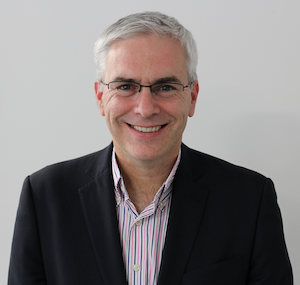 Cambridge, UK —September 29, 2020 — Interfolio UK, leading research impact tracking organisation and creator of researchfish, has appointed Professor Jonathan Grant as a Senior Advisor. Grant is the Professor of Public Policy at King's College London and has been involved with the study of research impact for over twenty years
Interfolio UK's researchfish product is used globally by hundreds of organisations to track and demonstrate the impact and value of research to their governing bodies and stakeholders. Working with the data science teams at Interfolio UK, Grant will work on a number of projects to produce insights from extensive researchfish data.
Grant states "Interfolio UK has been collecting research output data with researchfish for over 10 years from a huge range of funding organisations and much of it is relevant for universities, particularly for the REF. Using historical researchfish data and mapping it onto successful impact case studies from previous REFs, we are looking to build a predictive model to help universities maximise their impact by better understanding their portfolios of research grants."
Initial projects will include exploring the interconnections between researchfish output data and case studies that are submitted as part of the Research Excellence Framework. Additionally Grant will develop ways in which researchfish data can support the development of university and funder research strategies.
Sean Newell, CEO of Interfolio UK, adds "We are delighted and excited to work with Jonathan Grant. His unique and extensive experience in the field of research impact is second to none. We have long believed that the data captured in researchfish can support universities which are looking to understand, explain and track the impact they have. Working with Jonathan will give us the opportunity to further demonstrate this."
ABOUT INTERFOLIO
Conceived by academics for academics, Interfolio is an education technology company headquartered in Washington, DC, USA and in Cambridge, England, UK. Founded in 1999, Interfolio operates the acclaimed Faculty Information System for colleges and universities, the Researchfish impact assessment platform for funders and research organisations, and the widely used Dossier service for individual scholars. Over 300 clients based in 15 countries choose Interfolio's technology for hiring and recruitment, academic appointments and timelines, activity data reporting, faculty reviews and promotions, and research impact analysis. Interfolio provides scholar-first products for the full academic lifecycle—from job seeking to professional accomplishments, committee service, funding award compliance, career growth and advancement, administrative leadership, and beyond. For more information about Interfolio, please contact team@interfolio.com.