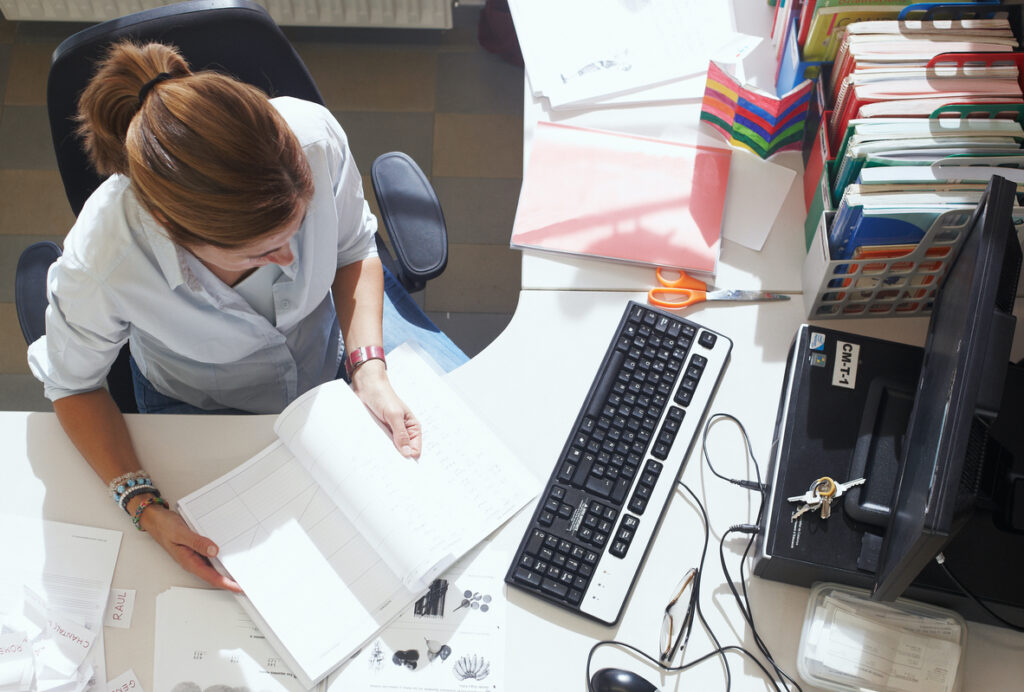 Boris Johnson said in November 2019 he wanted to "ensure brilliant scientists are able to spend as much time as possible creating new ideas, not filling in unnecessary forms." Fast forward to September 2020, as we are 6 months into the global covid-19 pandemic and this aspiration is probably more true today than ever before. Focusing our efforts and resources onto things that matter is key to saving lives and getting back to what we once understood as normality. This includes allowing researchers to spend as much time doing research as possible, while still enabling funding agencies and research organisations to understand the work being carried out, where to best target funds and ensuring that collaboration and communication can continue unimpeded globally.

Over the past couple of decades, with the explosion of the internet a multitude of different platforms have sprung up to support initiatives from funding allocation through to impact tracking and assessment. At Interfolio UK we provide the researchfish platform that enables funders and research organisations to capture the outputs, outcomes and impacts of their research, that in turn helps them make strategic funding and research decisions. To put it in a business context, you can think of this part of the process as the return on investment component, which helps keeps the funds flowing and ensures that areas of research that might otherwise fall behind, receive the requisite funding they need. It is a vital part of the funding landscape but like virtually all reporting systems it forms part of what is widely known as "burden on researchers".

I think it's fair to say that most researchers don't mind the idea of reporting their work, but where they rightly get stroppy is when they are asked to repeatedly report the same information to different stakeholders. At Interfolio UK we have a guiding principle which underpins everything we do, which is to reduce the burden on researchers by adopting a "write once, read many" philosophy. We take the view that if data has been created once in any system, then we will try to reuse that information in researchfish. We take the issue of system interoperability very seriously and three years ago established a working group made up of funding agencies and research organisations alike, to map out a program of work to connect data from university Current Research Information systems (CRIS) to researchfish.

The result of this integration work has been profound. On average it takes a researcher 70 seconds to report a publication in researchfish. Since 2015, 17 research organisations have taken advantage of functionality to push data from their CRIS/repository systems, and have uploaded almost 40,000 publications, saving over 770 hours of researcher time. We continue to reduce burden via our automated harvesting engines, which poll the known publication and data repositories copying in data to researchfish where we can firmly establish a link to the original funding. This has been a positive journey and has required cooperation from the research community to ensure grant funding acknowledgements are added whenever information is entered into other systems. We have been able to harvest around 108,000 publications, saving a further 2,120 hours of researcher time. Work continues in this area of interoperability with a deepening of our integration to Datacite coming at the end of 2020, in time for the 2021 annual researchfish data gathering period when the majority of stakeholders ask their researchers to check and submit their information in researchfish.

Another area of focus for us is integration with ORCID. Currently researchers can link their ORCID account to researchfish and use a single sign on approach which not only allows them to log in to researchfish using ORCID, but also synchronises their ORCID data with researchfish, in a bidirectional way. Using ORCID is an excellent way to maintain logon credentials, as many academics switch institutions and therefore lose their university email address, which is what they typically might use otherwise. In another blog post, scheduled to be published later this year we will take a deeper look at the work we are doing to continue interoperability.

At the time of writing this blog researchfish harvests data from and links into approximately 19,000 sources around the world, which allows us to provide looks ups for lots of the standard outcomes collected in the system such as further funding, company data for spin outs, patent data for intellectual property, publications and datasets – again saving valuable time for the researchers. Overall there is still much to be done, but based on changes to the user experience, harvesting and interoperability work, we have reduced the time taken by most researchers to around 45 minutes per award per year and there is more to say on this topic in a future blog, so watch this space. We continue to build connections with sources of research output data across the globe, as part of our commitment to reusing data wherever possible, encouraging and supporting funders who wish to share information between them.

At Interfolio we fully support the busting bureaucracy movement by continuing to focus on the initiatives mentioned above. We know that major UK funding organisations such as UK Research and Innovation and the National Institute for Health Research are working hard to reduce the administrative processes around all aspects of funded research, in order to maximise research hours. It is true that reporting is by its very nature, an administrative task but with streamlined processes focussing on what is important and what delivers real insights we can find the right balance to result in a win-win for funders and researchers alike.